Sep 26 2014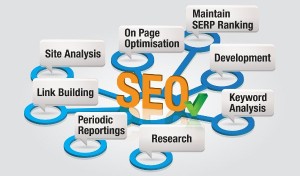 Bangalore, also known as the IT capital of the country, houses several reputed SEO companies. These companies have helped in the success of various businesses by promoting their websites in an effective manner. The reason for this is that Bangalore's SEO companies follow the latest search engine optimization techniques, strategies and technologies. Here we will take a look at some of the new SEO strategies practiced by the Bangalore based SEO companies.
What are 2014 SEO techniques?
In 2014, one of the most important techniques that companies rely on is quality content. It has been realized that no amount of keyword inclusion or content marketing can keep the website on the top if the content on the website is of poor quality.
Apart from this, websites are created and optimized keeping in mind that people not only use personal computers and laptops but also smart phones and tablets for internet browsing. It can be said that website optimization for mobiles is the new 'in' thing.
Privacy and security of the users are given more importance by the SEO strategists. Only when a user is 100% sure that the information he/she shares on the website is completely secured will he/she continue visiting the website.
SEO technologies used by highly competitive SEO companies in Bangalore
Content: The one thing that all companies swear by when it comes to good SEO practices is uploading top quality content on the website. Search engines are in the lookout for websites that provide informative content. In short, they prefer websites which are useful for the readers or users. Also, these companies make it a point to add fresh content to the websites, as search engines like websites that update their content regularly.
Keywords: Inclusion of keywords has always been important. Earlier, keywords were enforced into the content as many times as possible. However, this practice is no longer appreciated by search engines. Today, the SEO companies research well to find the most important keywords and try to include these in the content naturally. Apart from the content, the keywords are also included in the links and page titles.
Link building: Link building has taken a whole new meaning for these SEO companies after the introduction of Google's algorithms. The focus is no longer on the number of links you can build for a website, but the quality. It is important to get links for your site from websites that are reputed as well as related to yours. This will give your website authenticity and also help to increase your position in search engines as well as bring in more traffic.
Social networking: Social networking is a tool that many SEO companies have started using for popularizing websites. The reason for this is that the social networking websites have a huge appeal and can connect to a large number of people instantly. It is a great way to be in touch with your customers. Facebook, Twitter, LinkedIn, etc. are some of the sites that are used by search engine optimizers.
Apart from the above given strategies, SEO companies in Bangalore make it a point to popularize websites by submitting guest blogs and press releases regularly.
What results are expected with latest SEO technologies?
As the SEO strategies aim to provide the best user experience, SEOs expect top placement of the website on popular search engine results and an increase in traffic too. The search engine optimizer of companies in Bangalore hope to build a loyal user base that does not stop visiting the website after one visit but continue to do so for a very long time.