Feb 24 2016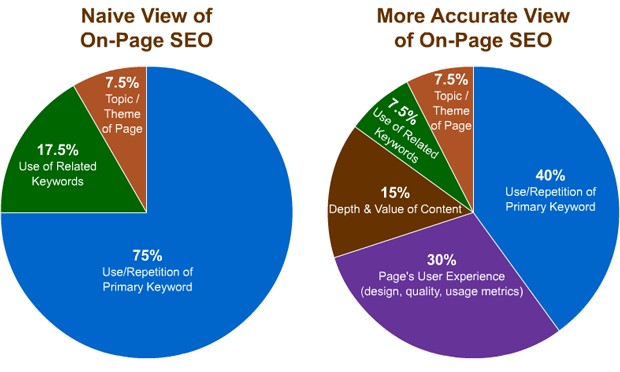 A sound SEO strategy is one of the main marketing strategies that can lead a business to years of online success and growth. The skill lies in tailoring your website to the algorithms that search engines use to rank websites. That is easy said than done. Apparently, search engine algorithms keep changing as the internet world evolves. Experts like Brainminetech, a sought after SEO company in Delhi, know how to evolve with the search engines. Running successful SEO Company in Delhi and Noida, they stay up-to-date with best SEO practices to develop sound strategies that excel in the internet space.
Here are the key steps to developing an effective SEO strategy for any business:
1. Identify target audience and study their online behavior
Surely no one wants to get into the puzzle of SEO just to pop up their website in front of an audience that is indifferent. Brainmine, the SEO Company in Delhi, first of all identifies the target audience of a business i.e. demographics, geographic location, search patters and preferences. The sensible way to do this is through detailed study of Google Analytics account.
2.Make a list of keywords
Keyword research, planning and categorizing is next step to a successful SEO strategy. One needs to focus on people behavior on internet and find out the phrases or words they use to discover the business in a search engine. These are the keywords that one needs to develop upon by brainstorming further potential keywords (preferably long-tail keywords) and checking competition level for these keywords.
3.On-page SEO
On-Page SEO helps search engines understand what a website is about. When working on your content strategy try to have multiple web pages tailored to specific keywords or phrases. For one page with few keywords will not be able to fight alone for a good rank. Without doubt having rich content is what search engines like so ensure its quality for both rankings as well as positive user experiences.
4.Off-page SEO
Links are the deciding factors when a search engine ranks a website. Brainmine, the SEO Services in Gurgaon and Noida, crafts smart link building plan for its clients that covers various tactics to attract inbound links to their websites. These include sharing links with other local businesses, sharing content on social media platforms, guest blogging, and content on news & events.
5.Track your performance and analyze your competitors
Implementing a strategy is just half work done. Keeping consistent track of what is working and what is not is crucial. Brainmine, regularly uses Google Analytics to monitor organic traffic on a daily, weekly, monthly basis. They keep tab of results that various changes lead to. One can also use a rank tracking software to monitor search positions over time. Nevertheless, it is always advisable to analyze your competitors SEO tactics and devise improved plans to stay ahead.