Nov 10 2016
So you are working with a SEO firm. You definitely took a smart step by deciding to engage a SEO specialist agency. But is your SEO agency actually as great as they say they are? What is tricky about SEO is that a client often has to pay for a few months without seeing any definite results. And that is what creates scope for some self-declared 'top SEO firms in Bangalore' to fool around with clients like you.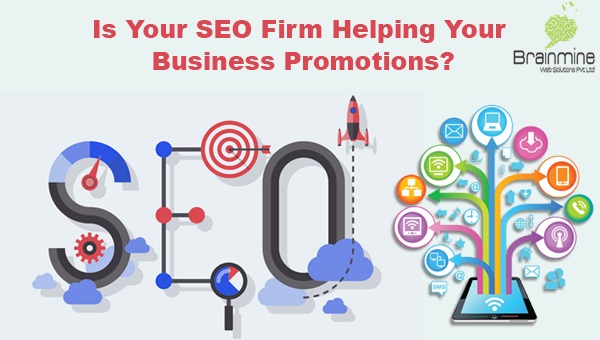 This is also the time which can make you wonder whether your SEO firm is actually doing something for your business or not. You may have doubts like what is my SEO specialist agency doing with my money? What questions can I ask the firm to know if we are making any progress? OR How can I know if I am getting the best results by working with them?
Working with a professional SEO firm can help your business deal with the more complicated aspects of SEO. But you need to exercise caution as there is no lack of SEO agencies that only exist to draw money out of their clients' pockets.
Here are some signs that can help you decide whether your SEO agency is helping or hurting your business.
Do you get regular updates from your agency?
SEO is a time-taking process. It can take months before you see improvement in your search engine rankings. So it is okay if you do not see immediate results. But during this time your SEO Specialist Company in Bangalore or agency should stay in contact with you, updating you with plans and progress.
There are certain activities that are associated with SEO like technical and content audit of website, fixes if any and analysis of backlinks. A reliable agency will keep you posted with updates on such activities. If this has not been happening and it is you who has to seek them out to gain knowledge on your SEO progress then you definitely need to think about their credibility.
Does your agency ask for information?
An outstanding sign of an amateur SEO firm is that these do not ask for any sort of information from a client. Any service provider requires some or the other inputs to carry out its work. Same applies in the case of hiring a SEO specialist agency. Be it optimizing your website or fixing bugs, everything needs access or logins.
A professional agency would ask for such information at the outset so that they can get started with their work. If an agency does not require such details then it raises a big question on their ability to increase your rankings. It could be that the agency is creating links from bad websites (spam).
What do you find when you look for on-page and off-page SEO changes?
Checking for on-page and off-page changes is a smart way to know whether your SEO agency is doing any work. For the on-page changes, check your website's title tags, meta description and meta tags. You can check on your SEO agency's link building activity by using certain tools like the one by Ahrefs.com, which shows the new links that have been created between a specific date range. If you notice little to zero link creation activity since you hired an agency, then you surely have a problem.