Jan 4 2016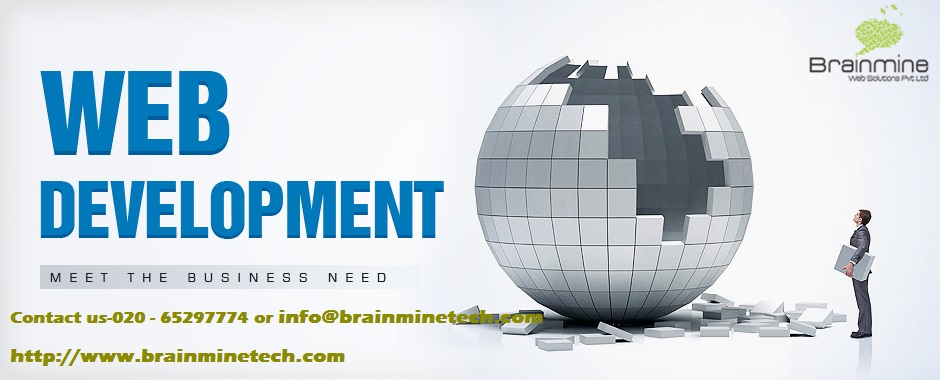 Today businesses are recognized by their online identity and activity. The way your corporate website looks and functions defines your business to potential clients or customers. Startups and small companies especially need to focus on their online platform, as people today look for everything on internet. Today, buying decisions are highly influenced by online research. There are high chances that you may be losing out on potential customers due to an underperforming website. The case can be worse for companies that do not even have their own corporate website, as customers find those companies or brands unreliable which do not have an online presence.
We at Brainminetech look at websites as immensely powerful tools that can be any business's key to unprecedented success. A well-designed, highly functional and efficiently managed website can build brand recognition, act as an effective communication tool, generate traffic and hence sales leads, and be your strong identity on the online consumer-market. It is a huge mistake for businesses to leave this tool underutilized, given the scale of competition.
We are a rapidly growing Web Design & Development Company in Pune (India) and have partnered with several big and small companies in India to design and develop some of the exceptionally well-performing websites. With more than 15 years of industry experience at hand, a team of passionate experts and knowledge of latest in web technology, we can unlock the potential of your website. We are engaged in creating, developing and managing world-class websites for our clients – websites that hallmark their online identity, build brand recognition and generate better sales leads.
Brainmine has successfully accomplished various size projects, from large-scale enterprise systems to small web shops. We serve all industries including B2B, B2C, eCommerce, enterprise, education, manufacturing, non-profit and startups. There are complicated web pattern and technology involved in designing and developing an excellent website, which demand expert skills, software and techniques. This is where we excel and have become a credible Web Design & Development Company in India.
Brainmine offers technologically advanced solutions at reasonable costs. We take pride in our work and have synthesized highly-customized static, dynamic and e-commerce websites for our clients. We provide web solutions that allow established companies and ambitious startups to respond to market challenges proactively. Accomplishing your business goals becomes possible with Brainmine's technological competence and expertise. Our web development services cover web design, web content, writing markup and coding, Software development, Android Application, iOS & Windows Application development, and e-commerce development.
Today customers access sites from multiple devices, so we work on responsive design to provide a consistent visitor experience no matter where customers are accessing content. We also work on your website's scalability to avoid slow load-times and downtime. This ensures that your website can handle a large number of customers and drive more sales.
Partner with us to experience our exceptional web solutions. Hire the most promising Web Design & Development Company in Pune (India).