Mar 23 2015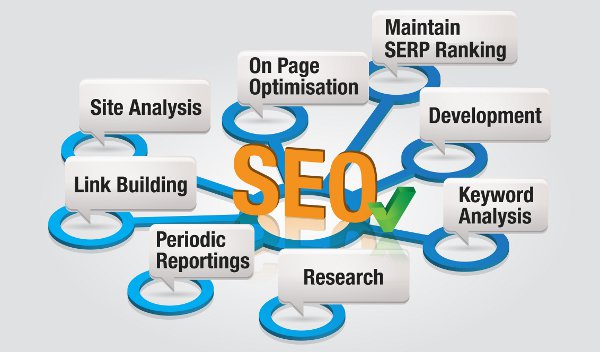 Digital Marketing is not just a word today, its meaning and market presence has changed the business avenues taking companies to a different segment.
Technology can help us to preserve and represent communications and can open social and economic doors.We may not be different but we can create a difference.
At Brainmine end result is a structured process that does not become a hassle for users, but helps them work smarter and launch products to new markets faster.
Today in the competitive market of Media Marketing ; Digital Marketing has evolved and created a market presence to the companies that are even small scale based.
Brainmine a Digital Marketing and Web Desigining Company aimed at continuous growth and facet creation of a company.We don't compete we are competitors.
Brainmine Web Solutions is one of the leading web designing and marketing company in India, with clients all around the country as well as across the world. What makes us stand apart is that we provide complete web solutions, right from hosting your website to web development and designing to marketing along with application and software development. Moreover, we provide bespoke solutions according to the requirements of your business.
Our main aim is to provide value added services to our customers. We understand that every business is unique and so are its needs and requirements. Hence, we make sure that you receive what works best for your business and website. Our Web Design and SEO Company in Pune ensures that your website stands at top ahead of your competitors and remains digitally sound and responsive.
Brainmine web solutions, along with our experienced team, presents the following web based services in all major cities of India and developing ourselves as successful IT Company in Pune .
Digital Marketing and SEO Services
Digital Marketing involves marketing strategies that include effective Search Engine Optimization (SEO), Social Media Marketing (SMM), Content Marketing, etc. Every SEO Company in India claim to generate maximum yield by innovative techniques. Today SEO is not limited to adding the relevant keywords and buying and selling links. Brainmine Web Solutions is a prominent Digital marketing company in Pune that offers the best value for money to the clients.
Brainmine also approach potential customers through social networking websites, email newsletters, etc by acting as Community Manager for your Brand / Company. We create customized internet marketing strategies as per the nature of the business or website we are working for.
SEO is our expertise and we believe in serving you at our best.
Web Development and Designing
The processes of creating the base of a website is important and it should be strong having a powerful presence. Our web design and development team always makes sure that these are absolutely flawless. Before we develop the website, we research to know about the level of competition. We also take your inputs to know what you expect from us for your website presence.
In addition to this we also create logo and graphic design for our clients.
Brainmine Web Solutions has the experience of developing and designing CMS based websites, ecommerce websites as well as Web 3.0 applications. With us, you will receive a unique website that has a simple navigation, SEO friendly, uncluttered, with relevant and top quality content along with responsive & mobile friendly website design, which is the need of the hour.
Software & Android Application Development
With the increasing popularity of smart phones, the importance of mobile applications has also increased. Businesses or companies feel the need to create their presence in the form of mobile application and Brainmine helps them to do just the same.
We have experience in creating mobile applications for a wide range of fields like gaming, finance, education, etc. We create user friendly applications to ensure that the users do not have to spend a lot of time in learning how to operate them. Our mobile applications work well in both Android based phones as well as windows & iPhones.
Our Team
We owe all our success to our wonderful team. For each service we provide, we have the best team of experts working with us. We understand that to stay ahead in competition, we have to use the latest tools and technologies, be it for Digital Marketing Services or Web Designing. Our team stays up to date about the changes that happen in the web world and try their best to make it a part of their work, so that our clients receive only the best.
We at Brainmine are flexible and agile at our work.For more details visit us at : http://www.brainminetech.com/
Contact us : http://www.brainminetech.com/contact-us.html