Mar 23 2016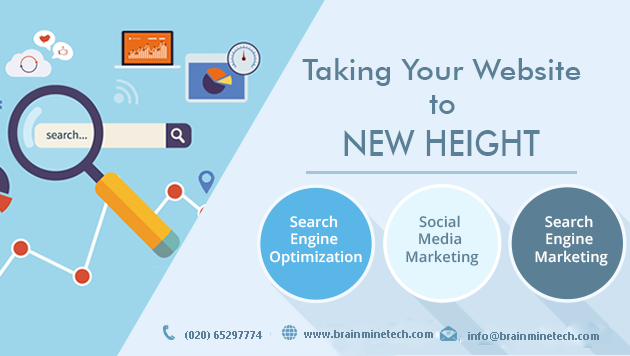 The underlying concept of SEO or search engine optimization is to make a website easy to understand for both users and the search engines. Yes, search engines have become smarter over the last few years but they still cannot understand a page like we do. It is SEO that helps Google and other such sites understand a page and its usability to users.
Is your website search engine optimized?
Whether doing it yourself or hiring a professional SEO company in Bangalore, you will realize that SEO is the most important part of any online marketing strategy or campaign. After all what use a well-designed website is if it does not get visitors? SEO is about ensuring that your website is found in organic searches made on Google and other search engines.
Getting people to the right page on your website is the sole focus of a good SEO plan. If you concentrate on providing a useful, interactive experience to your visitors, you will naturally get better Google rankings. For those who try to figure out loopholes or exploit Google's algorithms will eventually find themselves in the pothole.
Leaving the task to experts
Companies, usually small players, make the mistake of 'doing it all by themselves'. When you reach a stage where you decide to explore the world of internet marketing for business growth and staying competitive, you will realize that SEO has developed into a complex, sophisticated process requiring advanced skillsets. You will need the expert assistance of a good SEO company in Bangalore, which will be far more familiar with the working of search engines.
Listed below are the key benefits of hiring a SEO Experts Bangalore for optimization of your web page.
Peace of mind: Hiring a professional SEO agency gives you the peace of mind that your SEO campaign is in the hands of experts who will ensure its successful implementation and scalability.
Advanced techniques: Any credible SEO Services in Bangalore will be on its toes to keep track of SEO related changes and updates. Their knowledge on latest tactics and methodologies will prove rewarding for your SEO project.
Time to time reporting: Usually a SEO agency allocates a dedicated SEO professional for every client, who is responsible for constant communication, reporting on the progress of project, feedback and suggestions.
Cost-saving: By involving a professional SEO partner you can avoid cost of training in-house staff on various SEO tools, methods, technologies and updates. Also, by hiring an expert SEO Specialist Bangalore you will have high ROI in the form of increased traffic and sales.