Mar 6 2018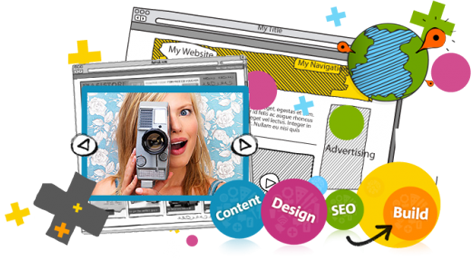 Not even a moment could be thought without internet. Without internet the world's business is nothing. To harness the internet and use it for successful business there are a requisite of few tools and techniques that enable a business to flourish. It all starts with a responsive and greatly designed website. The website is the landing space for customers where they will see your products. To succeed in gaining the interest of customers, it is required for your website to be beautifully designed and responsive. Not only this but there are also other nitty gritty that ensures your business flourish on the internet.
Requisites To Flourish On The Internet
What customers see upon launching a website is perhaps the tip of an Iceberg. There is an ocean of other complex technicalities undergoing to provide customers with the experience that they expect and demand. Graphic designing coding, website designing, Search Engine Optimisation and internet marketing are among the few necessities that are must for living on the internet. All these factors are collectively called web development, and we are the best web development company in Pune. Brainminetech offers an array of web development services ranging from website designing, smartphone app building, Search Engine Optimisation, internet marketing, web hosting, bulk sms service etc., all of which are a requisite for flourishing on the internet.
Covered Under One Roof
At Brainminetech, all your website development related requirements are fulfilled. From Search Engine Optimisation (SEO) to website hosting as well as web development, every requisite are correctly performed to esures a great experience for you as well as your customers. We are the leading web development company in Pune offering cutting edge Technology integrate prices. Every kind of requirement for business is met, here at Brainminetech.
Top Of The Line Service
At Brainminetech, you can only expect the best and the top of the line service. Our team is highly appreciated and trained to reach perfection in whichever project they take on. They understand the unique requirement of every customer and every business. In today's date possessing a website is a must to carry out business both online and offline. If you want the best web development company Pune, then Brainminetech is the best.
What makes us unique is our team. It will be unfare if we move on without acknowledgeing them. It is with their talent we have been able to establish ourselves as the best web development company Pune. Not only this, but we have also been able to an extent in the international market also. There too our team has earned us positive response.
An Array Of Top Notch Services
We serve flexibility. We serve quality. We serve perfection. If these three factors are not met, then we aren't satisfied with ourselves. Our constant trail to attain the pinnacle of best service in the field has made us a consumer centric company. You are the priority, so is your needs. We here at Brainminetech do not believe in confining customers with pre designed packages. Our service is flexible and adopts as per as your requirement. Web development, SEO, web hosting, website designing, internet marketing are among the most common tasks done by us uncommonly. We also provide bulk SMS and bulk voice call.