Nov 12 2014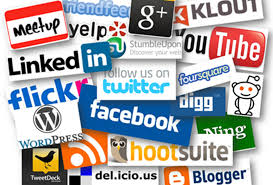 Social media has taken the world by storm. It is the easiest and quickest way of connecting with people around the world. However, social media is no longer limited for personal use; corporate and businesses have adapted social media for marketing and promoting their products and services. It is one of the best ways of marketing small businesses which do not have much budget for marketing purposes. Social media websites like Facebook, Twitter, YouTube and LinkedIn are the most popular social networking sites that are commonly used today. With this note, let us take a look at the 5 social media strategies for small business.
Plan your goals: While opening your account on Facebook or Twitter or any other social media site, it is important to be clear about your goals. This will help you to know what you have to achieve within a few months or a year. Know who your target audience is and accordingly plan your strategy. Social media is the quickest way for promoting your products and connecting with your customers.
Establish your brand: Establishing your brand becomes easy with social media marketing if you use it effectively. Most social media websites provide several spaces for your logo, photos, links, brand messages, etc. Utilize them properly. Upload your logo wherever possible. Apart from this, do not forget to provide a link to your main website.
Promote: Once you have established your social media page, the next step is to start promoting your business. Facebook allows you to post images, videos and information on your product. You can also publish your newsletters on these pages apart from sending them through email. On the other hand, Twitter can be used for sending short messages and news about your company or products. You can also add links if people want to read more about the news. Providing information about products and services along with photos and videos can help to establish credibility of your business.
Communicate: Social media is a way of communicating with your customers instantly and directly. People like it when they receive replies for their queries and complaints. You may provide several promotions and offers to your customers, but this is not enough. Take part in discussions with your customers, reply to both negative and positive feedback, answer their questions regarding the product or service, etc. This will help to build a loyal customer base for your business.
Keep track of the results: Social media should help to grow and develop your business. Apart from using the social media sites effectively, you also have to make sure whether you are achieving the right results. Check out the analytic of your social media page regularly to know whether you are doing the right thing. This would help you to alter or modify your strategies if your social media strategies are not effective or successful.
Although the traditional ways of marketing are still used, social media marketing company in pune can help small business in a great way because it provides quick results. So once you have established a website for your business, social media is the next step for you.
And above these one should also keep in mind the target audience and demographics and hence time to post also matter check the  Posting Time infograph