Nov 7 2014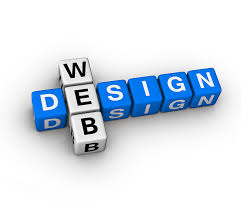 Shopping on ecommerce websites has become a trend in the recent years mainly because of the comfort it provides. You can get things from different places without actually visiting them. Due to this, many people consider starting an ecommerce website for their existing business or for starting a new venture. However, having an idea for an ecommerce website is not enough to make it work. There are a few things that you should know and follow to make sure that your ecommerce website is a success. Let us take a look at them.
Plan: Having a plan is one of the most important things for starting an ecommerce website. You cannot start an ecommerce business just because you hope you would gain money. Right from the products you are planning to sell to your business goals, everything should be clearly defined. You must understand that without a plan you would face several obstacles without a backup plan or solution for solving it.
Web design: You would want to create an attractive and flashy design to attract customers to your website. However, a beautiful looking website would not hold the interest of the users. A good website would be the one that provides what customers want instantly. So, concentrate on making your website functional. The navigation system should be simple; users should be able to find what they are looking for quickly. As people use different types of devices for online shopping, make sure that you have a responsive ecommerce website.
Payment and security: If you are hiring a web designing company for designing your ecommerce website, you do not have to worry about creating your internet merchant account and payment gateway account. All these are usually taken care of by the designing company. However, if you are creating it on your own, you need to approach your bank to open an internet merchant account. Also, there are several credit card processing services available on the internet which are both secure as well as trustworthy. Along with this, you will also need to set up a payment gateway account. It is important to research well before choosing a vendor for this purpose.
Search engine optimization: You may have a great ecommerce website with great products but are not receiving traffic as expected. This could be because of less or lack of search engine optimization. While a good website (that has a good design and precise, quality content) does get some organic traffic, this will not be sufficient if you want to be really successful. Hence, it is best if you could hire an SEO company who can take care of the promotion of your website. Discuss and set up a marketing strategy that suits your website as well as your business plan.
Manage your website: Websites need to be managed well if you want to enjoy long time success. You cannot start relaxing when you start earning profits. You need to analyze and modify your website constantly, which includes your content, products, design, marketing strategies, etc. Apart from this, be proactive when it comes to responding to queries, praises as well as criticism. Sending replies to each and every genuine query or complaint from your customers would definitely help you in the long run.
Launching an ecommerce business is not simple. But knowing what to do while starting an ecommerce website can help you to provide the best to your customers as well as to achieve success.