Apr 16 2019
Summary - Here, in this blog we are going to reveal various tips to promote your blogs online. In addition, here we will provide all kinds of detail information regarding how one can promote their business online through effective blogging. We will also reveal all the top secrets of marketing blogs that all top experts used to do.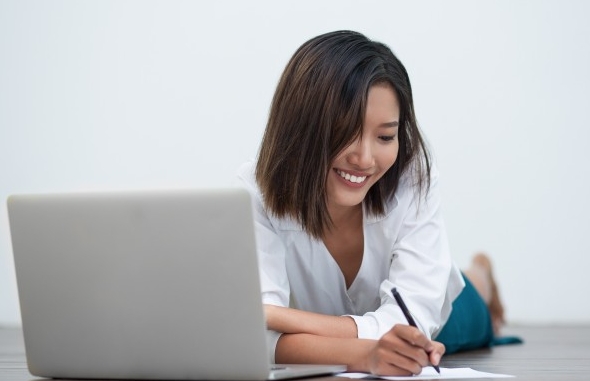 Blogging has gained good response in all across the globe and there has been increasing popularity of bloggers from around the globe. Through blogging now one can make a good earning online as well through Google AdSense and other advertising networks as blogging can also bring you better customer reach and traffic. As a leading digital marketing agency, we offer exclusive blogging service to all our clients and we have separate team of experienced content writers as well bloggers who maintain your blog regularly to fetch better traffic.
People loves to read blogs on various topics and thus blogging is the best way to promote your brands online towards your target audiences for getting more traffic. Apart from that blogging helps you to connect with your customer much in a better way as here users can share their feedback on your product in the form of comments. In addition, people can post enquiries regarding your services and products. Thus, in this way you can boost your customer engagement for your business through effective blogging and as a premier content marketing agency we exactly here comes Brainminetech.com.
Tips to Use Blogging To Promote Your Business
Doing SEO to Promote blogs - You can do SEO of your blog and rank the same in Google and YouTube for better brand exposure and traffic generation. Doing SEO can be a very daunting task for any individual person so we as premier agency we focus on building online brand awareness with Digital Marketing.Here, we promote your blogs in all social platforms and do effective link building process to get your blog in the first page of Google.
Social Media Marketing –Well, you can also promote your blogs through various social media channels like Facebook, Twitter, Reddit, YouTube, and lots more. We do provide effective social media branding for your blog and make sure it reaches to larger level of audience for better brand exposure online. Well, here we create social profiles and pages for your blog and promote the same virally in all related communities and groups.
Respond to Your Customer's Needs and Comments – Well, another useful tip to boost your business promotion through blog is that you need to reply and respond to all your customer queries and comments as fast as possible. Here, you need to reply to almost immediately with positive response then you can expect to get better response from your customers.
Promote Blogs Via Adwords – Apart from that we also promote your blogs through Google Adwords for better and faster exposure online all towards your target audience. We have a separate team for Adwords who offer all kinds of support to clients online through adwords.
So for more details just visit our website and like our blog to get more such updates.