Brainmine Brings in the Amazing Social Media Marketing Strategies for All SMEs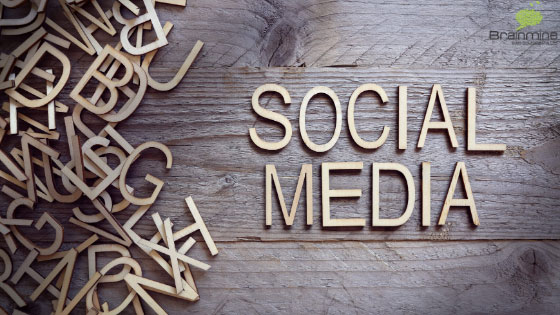 We at Brainmine turn out with all customized services and we first analyse your business requirements ensuring that you get familiar with all positive aspects. Simply, tell us what you need and we would start working accordingly that helps your business to grow with global recognition. It's time to avail the best services from us and we help you to achieve real success becoming a great entrepreneur.
Social media today is one of the best digital platforms, where you can promote your brand to get the ultimate recognition. You can thus get views from all across the globe and your business explores the top position staying apart from the crowd.
Using social media, you can interact with the audience for 24*7 and it helps you to generate genuine leads showing interest to the products and service you offer. In this way, you can comprehend how social media that helps you to grow your business comprehending the importance of social media marketing. We at Brainmine bring in the best social media marketing strategies helping you to go ahead.
Social Media Marketing Strategies
We here bring all innovative digital marketing strategies and thus you can now get rid of all the worries knowing that you are in the right place. Our experts are well-familiar with all modern technologies and you can now comprehend the benefits of using social media marketing.
We first outline the business opportunities that help you to get the best solutions and thus you can comprehend how Brainmine gives your business a new start. We always focus on long-term goals that make it easy to arrange great promotional campaigns featuring the importance of digital marketing services.
Our team consists of expert graphic designers who bring in a nice virtual design that inspires the audience to learn more about your brand. Our widget creation strategies also work well and we ensure that you can now get access to all beneficial options. Also, we have expert writers who create exclusive articles and press releases, which are distributed in different social media channels.
Other Features of Social Media Marketing
It's time to start rebranding campaigns and we here help your brand to get a higher exposure featuring how social media marketing helps your brand to get the attention of millions of viewers. Next, we focus on blog designing that's another great way to connect to the audience. You need to post in your blog on a regular basis and make sure you reply to the comments, which help you to continue communication with the audience.
We make sure that your site achieves the top rank in the search engines that help your site to get better visibility online and we would be happy to help you with the best of our services ensuring that you get 100% satisfaction.